Helping courageous individuals along every step of life's path.
The idea of therapy can be uncomfortable and awkward. I get it.

But aren't you tired of how things are going right now? That same old "hamster wheel" of thoughts. That stuckness you're feeling? I get it! Which is why I approach therapy on a deeper level using unique tools to get the bottom of your struggle.

My Goal is to Take the
Scary Out of Therapy!
Pssst…Guess what? You are WORTH that phone call to me. You are worth taking the uncomfortable look at that baggage you are carrying around. You are worth breaking up with that bully that lives in your head. You are worth being free from the ghosts of your past. You are worth healthy relationships with other people AND with yourself. So, stop putting it off and get started.

Whether you're a therapy veteran or a first-timer, I know how important it is that you understand what you're getting yourself into. At Ferguson Therapy, I aim to dive deeper into your story so you can achieve long lasting healing.
How? In my sessions, I use a unique tool called Brainspotting, an  approach that allows us to really listen to our emotions and help us understand how they're connected to our body. Through Brainspotting, you run the show. We'll explore every thought, emotion, and body sensation because when we follow it, we heal it.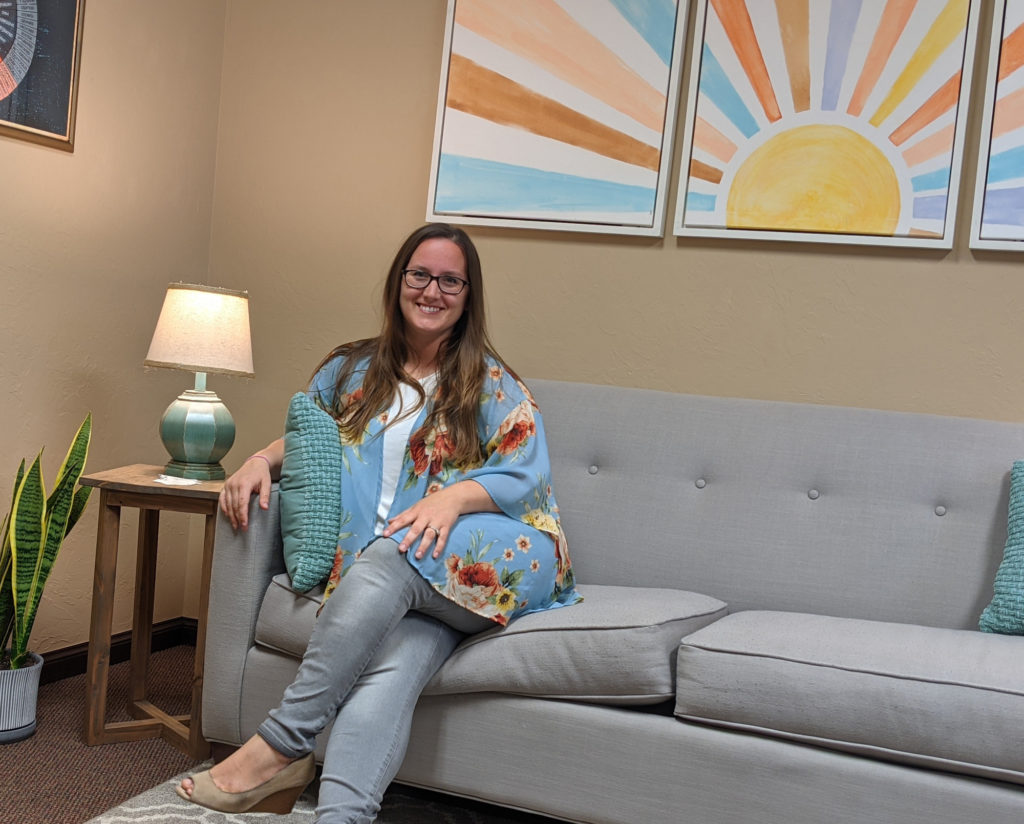 Ready to Start Your Journey?
Helping You Discover
how far you can go
People come to me because they are tired of where they are and they have HOPE (even if it's a teensy-tiny bit) that it can be better. People come back to me week after week because they FINALLY feel heard, they FINALLY have clarity, and they feel like they are WORTH it. People invest in therapy because it WORKS and they are THRIVING in life.

So, bring it. You can't scare me off. You are worth being heard. Let me show you how far you can go when a safe space is created for you.